The world wants to ignore modern comforts and find comfort in the old way of life
Written By: Hussain Ali Harri
In the modern world, science and technology have developed a lot, but along with the development, problems have also arisen.
Developed nations and wise thinkers keep their ancestors' knowledge, skill, and art alive so that their new generation can learn about their history and progress. Unfortunately, these things are neglected in our society
The purpose of mentioning these things is that we should keep every skill and art of our forefathers alive and set the path of development so that along with action we can also face problems.
Modern technology has made our jobs easie
Modern technology has made our jobs easier but health problems have also arisen. People are benefiting from modern medical facilities but they are also re-interesting in natural scenery and tourism to improve health as well as human mantel health. Be better. In this regard, the people of the whole world and our country Pakistan, especially Hunza, have started work in different fields and are working on different projects. And the interest of foreign tourists is also increasing, this positive thinking has become an important source of economic development and employment.
Importance of Walking tracks
In recent years, various projects have been successful for the interest of tourists, in which walking tracks have been built and more tracks are being built.
One such walking track "Snow Leopard Hill Track" was built last year by the people with your help in the village Shishkat Center in upper Hunza which was successful.
To further enhance this, the interest of the Government and non-governmental organizations including the Canadian Ambassador has highlighted the project internationally which is still ongoing—video Link to our YouTube Channel.
Tourism projects in Hunza for National and International Tourists
One such project will be completed this year in 2023 and that is to build a walking track and rehabilitate an old pin mill in the village of Shishkat Bala in upper Hunza. This pin mill is a relic only for the people there but by restoring it in modern times we can also get economic benefits because such old things can be interesting for tourists and due to this more and more. Tourists will be interested in this place and it will also become an economic source for local people.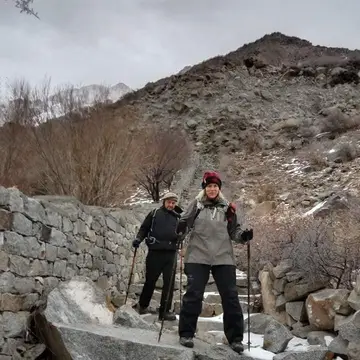 Local Government of Gilgit Baltistan promoting Tourism in Pakistan
Mr.Khush Jan and senior officials of the Local Government of District Hunza have also taken to this place in recent days to complete this project as soon as possible. This project will cost 14 to 15 lakh rupees which LG&RD Local Government District Will pay from the fund.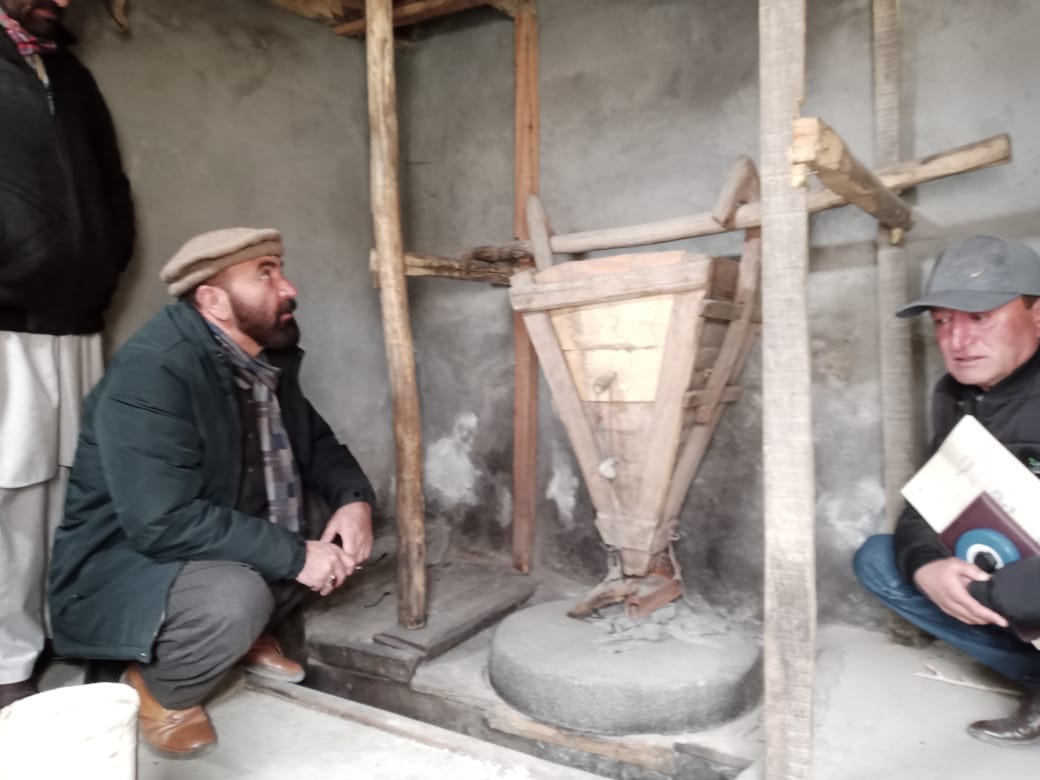 Promotions of the popular sport and activity of mountain climbing
The "Famiri Hiking Track" will not only be a walking route but will also promote the popular sport and activity of mountain climbing, which can host local and international climbing competitions, making it a tourist destination as well as sports other activities. It can also become a center of activity and along with this, benefits can also be obtained in terms of the economy.
Initiatives of local volunteers to promote tourism and their social services
It would be appropriate to mention the people who have taken interest in completing this project so that they can be motivated and continue their work hard work. Alija Mukhi Ali Safat, Mr. Mukhi Mujeebuddin, Mr. Rehmat Kareem, and their team are included who are trying to make it successful with the help of the Government and NGOs and are serving the people as well as their social activities and services have also been performed.
Our expectations
We would like the people there to cooperate with the Government and Social Institutions so that future projects like them get benefits.